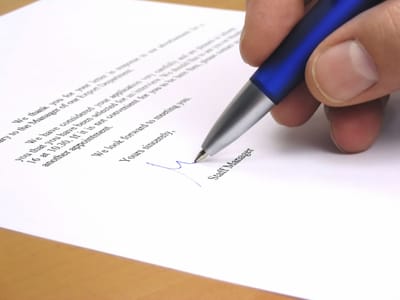 LISTING OF HELPING HANDS GROUP SUPPORT FREE TEMPLATE LETTERS
Here are a list of all our current Template Letters available for various issues. Check here to find the letter you need and make a note of the Letter Number, as this is the number letter you will need. Go back to our HOME PAGE and using the cursor SCROLL DOWN THE HOME PAGE, you will see that you will eventually come to Letter No. 1, then 1A, 1B, 1C, 1D. 2 and so on, keep scrolling until you reach the number letter you require. You have a choice of either copy and pasting the letter (ODF/Microsoft) or you can DOWNLOAD the letter either at the start of the letter or at the end of the letter. You will require a PDF editor to edit the PDF download letter, if you do not have a PDF editor then we suggest you copy and paste the letter. *PLEASE READ CAREFULLY THE INSTRUCTIONS BEFORE COPYING THE LETTER, EACH LETTER HAS INSTRUCTIONS ON WHEN TO USE IT AND HOW TO USE IT, SOME STATE WHERE TO SEND THE LETTER. ALL OUR LETTERS ARE FREE TO USE AS ARE ALL OUR SERVICES. THANK YOU FOR VISITING OUR WEBSITE. *NB: There are no links to the template letters. You are required to scroll down the home page and highlight, copy and paste all our letters.We have a link here to a company who is willing to write anonymously to your child's school if they are enforcing mask wearing and testing, this company will remind the school that they cannot in law enforce mask wearing and testing to the children and will send a FREE letter to your child's school informing them that they are breaking the human rights and laws and more importantly abusing the children. If you would like them to send a letter to your child's school please go to:
https://democracydeclaration.com/lawyers-for-liberty
they will have a form for you to complete and they will contact your child's school anonymously thereby not causing any
repercussions
on your child as a result, this is an excellent service and one I would highly recommend to ALL parents who are concerned about their school enforcing masks and testing illegally.
Letter No:
1. School - Covid Testing & Mask Wearing
1A: New – Child refusal of Covid Testing in School
1B: New – Child refusal of wearing Face Masks in School
1C - Child - Complaint to LEA for discrimination shown towards child after refusal of testing
1D: - Child - Request for Risk Assessment from school for demanding mask wearing
1E - Child - Refusal to take part in Track & Trace programme in school
Children in Cold Classrooms
Children - Flu Mist Vaccinations
Children - Non-disabled Children refusing Testing & Vaccinations
Pregnant ladies refusing Covid Testing & Vaccinations
Adults/Students refusing Covid Testing in the workplace
6A: Formal Complaint to LEA for refusal of education due to discrimination on mask wearing
Adults refusal of Covid Testing and Vaccinations in the Workplace
Refusal of Medical Treatment based on exemption to Mask Wearing
Refusal of Medical Treatment based on refusal to Covid Testing
9A: Refusal of Medical Treatment to Child based on refusal of Covid Testing
Stage 1 - Complaint to local health board for Refusal of Medical Treatment by NHS
Stage 2 - Complaint to Local Government Ombudsman for refusal of medical treatment
Stage 3 - Complaint to Parliamentary Ombudsman for refusal of medical treatment
Complaint to the Local Health Board for refusal of medical treatment via GP/Hospital
Adults - Refusal of forced mask wearing in the workplace 14A: Employee to Employer GP Certification is not required Mask exemption - England
Complaint against intimidation due to refusal/exemption of mask wearing
Dental Treatment - Refusal of treatment due to forced mask wearing
Declaration of 'Living Will' refusing all Covid Testing and Covid Vaccinations
17A: GP - Refusal of vaccine following repeated calls to receive it
Requesting Right of Access to Information
Legal Notice to withdraw Right of Access to private property
Letter to MP - Return to School
Child - Refusal of Infrared Temperature taking in the School
Adult - Refusal of Infrared Temperature taking in the workplace
22A: Adult - Refusal of Infrared Temperature taking prior to medical treatment
Let ter - to MP - No Faith in Conservative Party
Exemptions notices to Mask Wearing 24A Covid Pass Exemption Card 24B: Covid Pass Exemption Card Downloads
T.V Licensing
Life Insurance Policy to confirm cover on death by Covid
Parents - Mask Wearing in the School yard
Adult - Refusal of Vaccination in a Care Home
Adult - Refusal of Vaccination in the Workplace
Child - Refusal of Covid Vaccination in School
Freedom of Information Request
Pfizer Vaccination - Government Information
Parent of Young Adult with Special Needs - Refusal of testing/vaccinations
G.P Letter to express concern over the Covid Vaccinations
Refusal of Vaccine of loved one in residential care with Lasting Power of Attorney
Service Providers - Letters for refusal of service due to mask wearing
Covid 19 - G.P Vaccination Consent Form
Employees- Appealing against Disciplinary outcome
Employees - Appealing against Grievance outcome
Indemnity - Contract for Employers demanding Testing/Vaccinations in the Workplace
Indemnity - Contract for Local Authorities/G.P's/Schools other lifestyle providers demanding Testing/Vaccinations
Refusal of Second Dose of Vaccine due to adverse reactions to the first dose of Covid Vaccination
Employee - Refusing Mask Wearing due to disability - Softer Approach letter to Employer

Employee - Refusing PCR Testing due to adverse reactions - Softer Approach letter to Employer
44A: Employees - Refusing Covid Testing in the Workplace - Softer Approach letter from Employees to Employer

Pre-Court Action Letter to CEO of Supermarket/Shop/Store for Mask discrimination in the store
45A: Final follow up letter to CEO of shop/company for discrimination payout due to mask wearing

Letter to MP - Concerns over government considering Covid passports
UK Medical Freedom Alliance Group - Vaccine Passports 47A UK Medical Freedom Alliance Group - Vaccine Passports Cover Letter
47B UK Medical Freedom Alliance Group - Workers Union Employers vaccinations
47C UK Medical Freedom Alliance Group - Links regarding vaccines
47DUK Medical Freedom Alliance Group - Covid Testing in Schools
48 Refusal of any vaccination being requested
49. Harassment letter to a company/GP/bailiffs
50. Business owners refusal of mask wearing in own premises - complaints by customers
51. Covid 19 Vaccinations in Children
51A: OPEN Letter from UK Doctors to MHRA – COVID-19 child vaccination: safety and ethical concerns
51B: The Lancet – COVID-19 vaccine efficacy and effectiveness—the elephant (not) in the room
51C: Oxford Academic – Circulating SARS-CoV-2 Vaccine Antigen Detected in the Plasma of mRNA-1273 Vaccine Recipients
51D: UsforThemUK Campaign Open Letter to Boris Johnson PM, Mark Drakeford FM, Arlene Isabel Foster PC, Chris Whitty CMO, Dr Frank Atherton CMO, Dr Michael McBridge CMO, Matt Hancock MP and Eluned Morgan MS
51E: Dr Byram Bridle Professor of Viral Immunology on Spike Protein
51F: The Highwire – Hearth Inflammation in Youth Recently Vaxxed
51G: Two open Letters from Canadian Doctors
51H: Freedom Alliance does not support Covid 19 vaccinations in children
52: Care Homes preventing family visits unless Covid Vaccinated
53. Non-consent of mandatory vaccination in the workplace until trials have expired
54. Refusal of Covid Vaccination on threat of losing job
55. Updated Human Rights articles on non-mandatory vaccinations
56. CHILD - Refusal of Covid Testing of child returning to school New Term 2021
57. Pre-action Court Letter to Business/Service Provider who refuses to accept NHS Covid Pass exemption
57A: Follow-up to Final Letter to Business/Service Provider who refuses to accept NHS Covid pass exemptio
58. Airline Crew forced imprisonment/isolation on arrival to travel destination
59. Company employees forced imprisonment/isolation at place of work.
60. Carers/NHS workers/Support Workers - Coercion to vaccinate to keep employment
60A: Self-exemption notice from Covid Vaccination - card
60B: Self-medically exemption notice from Covid Testing - card
60C: Self-medically exemption notice from NHS Covid Pass
61: Universities and College Students being refused education based on Covid vaccination